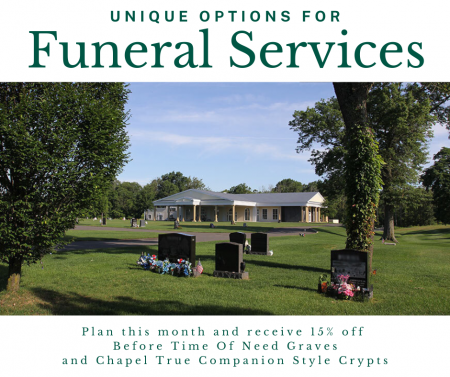 Unique Options for Funeral Services [eBook] (Parkv
Funerals should be as unique as the person they're for, which is why we created this list of 15 unique options for funeral services. This is great for those who are looking to add something special to a traditional funeral service or create something completely new.
Thank you for your interest!
Please enter your contact information.