In order for us to send out newsletters that are connected to your account, we will need to verify the business email address. The email has to match the website URL. 
Example support@funeralinnovations.com, the funeralinnovations part, is the same as the website funeralinnvoations.com
You will get two emails, one from Mailchimp and the other from Mandrilapp.
Example of Mandrilapp email:
Subject: Verify your domain for Mandrill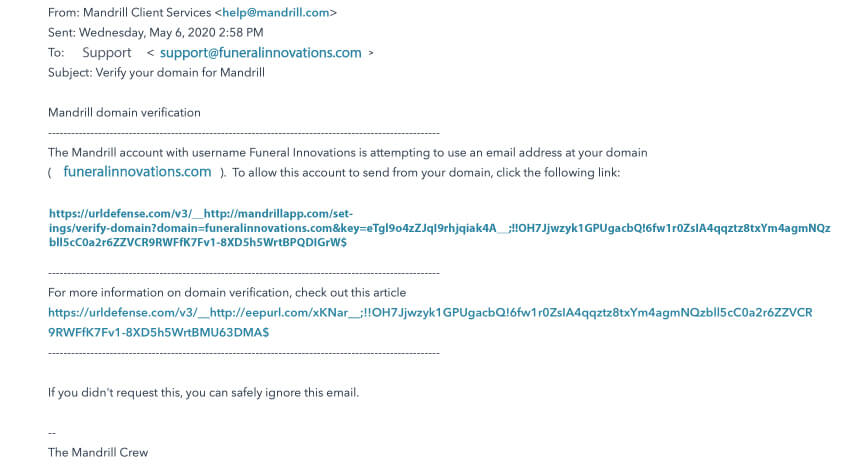 Example of Mailchimp email:
Subject: Verify your domain before sending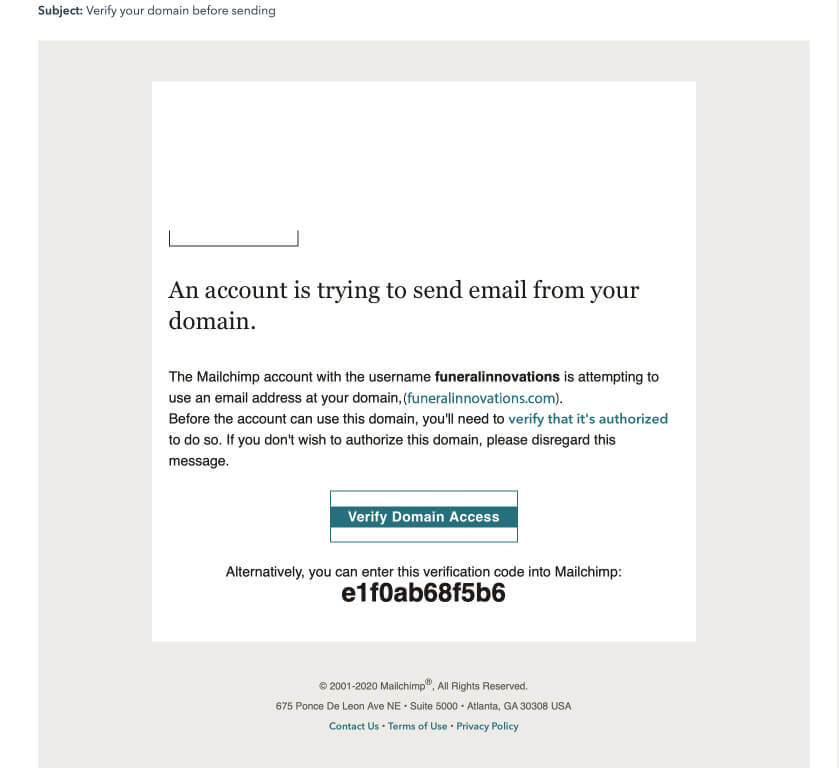 The first step is to forward both emails to support@funeralinnovations.com. You don't need to click on anything or update anything, just forward the emails. 

If you have a website with us you are done

If you don't have a website with us, we will send out instructions for you to forward to the web host with  DKIM/SPF records. We will need confirmation once that is complete.