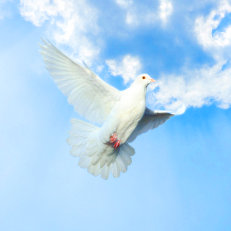 Gloria Fay Garman, 82, of Hollywood,Fl passed away on March 11,2019 in Hollywood, Fl.

Gloria was born in West Earl Township, Pennsylvania to Lester S and Mary D Garman on February 10,1937. She went to school at Ephrata,Pa. She married Gilbert B Garman on November 6,1953 in Kingsland, Georgia. She worked as a teacher for St. Mark's Lutheran School for 16 years. She was involved in LWML, Boyscouts, AGLOW, Prison Ministry, Women's Ministry.

Gloria is preceded in death by her mother, father, three brothers, three sisters, and her beloved husband Gilbert.

Gloria is survived by her children, Glenn(Karen), Gary(Lisa), Guy(Gloria),Gay(Alan) Pfrogner. Three brothers and three sisters. Grandchildren Shannon (Abe) Bobadilla, Megan(Lemay) Barfield, Matthew Garman, Zachary Garman, Nathaniel Garman. Great Grandchildren Madelynn, Jeremiah, and Grayson


Funeral services will be held at 10:00 am Saturday, March 11, 2019 at Hollywood Community Church 1708 N 60th Ave. Hollywood FL 33024 with Pastor Brad Creviston officiating. Burial will follow at Fred Hunter's Liberty Mausoleum. Arrangements are by Fred Hunter's Funeral Home.

The family of Gloria Garman wishes to extend our sincere thanks to Seasons hospice and palliative care of Memorial Hospital and All the nurses and physicians who were a part of her treatment and care especially Dr. Zikria.

Also thanks to all the women of Naomi Circle, and Hollywood Community Church for being a special part of her life. Special thanks to Linda Earle and family her adopted daughter and sister in Christ. Thank you to all the family members that have traveled so far to be here to celebrate and honor her life!



Tributes