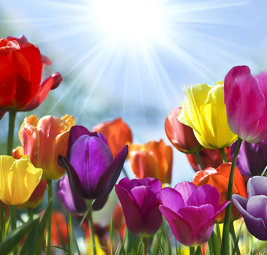 On April 6th, 2019 we lost our beloved husband, father, son, brother, nephew, friend and mentor. John E Piatt Jr died from a sudden cardiac event at home. He will be deeply missed.
John was born on June 10th, 1955 in Perrysburg, Ohio. After high school he attended Northern Arizona University and it was there that he met the love of his life Sue Barber. They were married on May 14th, 1977. After graduation from NAU John worked as a director for the nonprofit Christian organization known as Campus Crusade for Christ. He worked specifically on campuses in San Diego, California, Logan, Utah and Seattle, Washington and for 20 years he enriched and changed the lives of many. His next venture took him into the world of Pharmaceutical Sales where he most recently worked for Publicis/Novartis. He was fulfilled by the intellectual challenges of his job and the relationships that he formed with colleagues and friends at work.
John had many passions and interests but first and foremost he loved being a husband and father. During their 41 years of marriage he and Sue lived life to the fullest. They enjoyed traveling through many wineries, raising and loving their family and spending time with their many friends. He adored his sons Daniel and David and treasured every moment with them. He was left with a hole in his heart from the loss of David and at this time there is peace knowing that they are reunited.
He was highly intelligent. He loved to read about a variety of different subjects. He would often surprise people with his knowledge and in depth understanding of obscure topics. He loved to learn. John thoroughly enjoyed music, especially alternative music. You could frequently find him up in the mosh pit, hands up in the air, jamming and singing with the band.
John was a huge sports fan and much of his days revolved around sporting events. He cheered for all of the local teams but his favorite was the Sounders. He treasured his time attending their games with Daniel. He was also an avid Chicago Bears fan. He too was an athlete, having played sports in high school and completing 3 full marathons and several half marathons.
John is survived by his wife Sue, son Daniel, parents John and Kathryn Piatt of Perrysburg, Ohio, brothers and sisters Kim(Steve) Dane of Perrysburg, Ohio, Bruce(Cathy) Piatt of Fargo, ND, Lynne(Todd) Huffman of Perrysburg ,Ohio and Kris Piatt of Perrysburg, Ohio, Uncle Dan and Aunt Sandy Piatt of Buckeye, Arizona and numerous nieces, nephews and cousins.
He is preceded in death by his son David, his grandparents Eric and Myra Adams and Earl and Ruby Piatt, mother and father-in- law Dorothy and Jack Barber, brother-in-law William, nephew Clint and numerous aunts and uncles.
A memorial service in honor of John's life will be held on Saturday, April 13th at 1pm at the Northview Community Church, 18303 Bothell Everett Hwy, Bothell, WA.
In lieu of flowers the family would be so grateful if donations could be made to the National Association of Mental Health of Seattle at namiseattle.org.

Tributes
There are no tributes yet.