Meet the Social Media Copilot
Finally, a Facebook strategy for funeral homes that gets results
We built the Social Media Copilot from scratch to be the smartest and most effective Facebook solution for funeral homes. Because now more than ever, funeral homes need an effective Facebook presence.
71% of adults use Facebook.
Over 1 billion people login to Facebook every day.
20% of all internet page views in the US occurs on Facebook.
42% of marketers say Facebook is important to their business.
More time is spent on social media than watching tv.
Why the Social Media Copilot?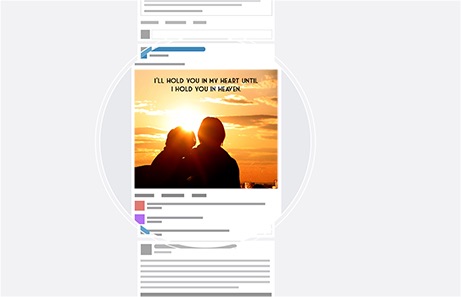 Reach and engage your community
The Copilot understands Facebook and runs your page for you, far better than a social media marketer and at a fraction of the cost. The Copilot will post content proven to engage your funeral home audience, and promote your posts to just the right audience.

Easy and Effective
The Copilot is brilliant and tireless. It works automatically for you, day and night, building your fan base, engaging your community and expanding your brand. The Copilot continues to grow your Facebook presence, even as you sleep!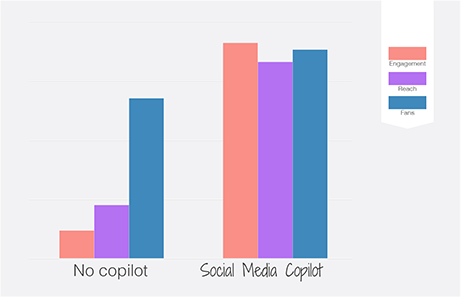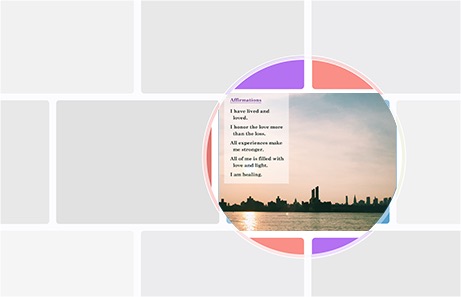 Don't hunt for content
The Copilot is stocked! We have thousands of custom made posts, built from scratch to engage and educate your funeral home's audience. We even brand the photos with your logo. Don't waste waste another second searching for content – we've got everything you'll ever need!

Backed by Industry Experts
Really smart people work hand in hand with you and the Copilot, making sure you get the results you want. We've helped hundreds of funeral homes reach tens of millions of people, and we're ready and eager to work with you!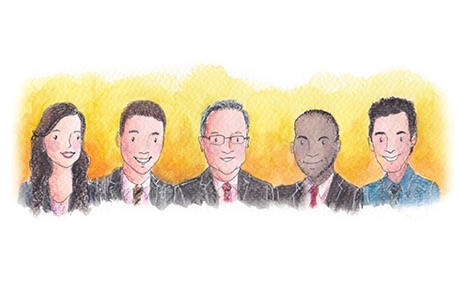 Better than hiring your own dedicated social media team, for only pennies on the dollar.
The Social Media Copilot Process
1
Tell Us What Matters.
We'll start by discussing your firm's unique branding, the services you offer, your target market and the results you'd like to achieve.
2
We Set Your Strategy.
We'll customize the Copilot to support your goals and ensure your messages are seen by the exact right people in your community!
3
Runs Automatically.
The Copilot runs automatically, day and night, to post amazing content and ad campaigns to your targeted audience on a specified schedule. We even monitor and respond to comments and messages!
4
Results & Improvement.
Over time, the Copilot publishes more of what works, less of what doesn't. Further, we'll monitor the results and discuss them with you to ensure we're fully meeting your expectations.
See For Yourself
Here are a few of our favorites
Join the Most Popular Facebook Solution for Funeral Homes!
Creating Facebook success for
funeral homes and counting.
What Our Clients Are Saying
Hear what are clients have to say about us.

Carla McCaleb
Funeral Director/ Owner
Greg and Zach are great to work with and Greg is extremely helpful with marketing ideas and he listens well to our ideas. In my opinion, they are both geniuses…It was a great choice and I am so glad that we partnered with them. They do feel more like a partner than a vendor encouraging us to meet our marketing goals.

Luke Laufersweiler
Funeral Director/ Owner
My business has been helped with the Social Media Copilot by gaining massive Facebook and website visitors…literally thousands and thousands of people see our obits and Facebook posts. Funeral Innovations has had impeccably fast responses to our needs and questions…they are like another funeral home constantly serving US! They are simply great to work with.

Frequently Asked Questions
What is unique about the Social Media Copilot?
We created the Social Media Copilot from scratch as the industry's first and only Facebook marketing software. Over time, we've continued to make the Social Media Copilot more powerful and effective. Today, more funeral homes use the Social Media Copilot to succeed on Facebook than any other solution!
Isn't posting my obituaries enough?
In some markets, posting obituaries to Facebook is a great start! However, it's critical to expand the conversation with other relevant content and discussion in order to build a relationship and get true results.
Is it bad to automate my posts?
Absolutely not! Any marketer worth his or her salt uses software to be more efficient and effective. In our case, we created the Social Media Copilot as proprietary software optimized for the funeral industry to help our clients do even better. As a result, the Social Media Copilot is smarter and more efficient at managing a funeral home's Facebook Page than any human marketer by themself.
Do you provide custom content?
Definitely! We work with you to find out what is important to your business, then supplement our huge content library with custom posts just for you. If you're holding an event or have an announcement, we'll work with you to create a custom graphic and get huge reach in your community!
How do I understand my ROI?
For most funeral directors, Facebook can be hard to understand. That's why we'll set up periodic reviews with you so we can discuss your results together. We'll show you how many people are seeing and engaging with your posts, whether you're reaching the right demographics, and where we can continue to improve.
Can I get leads from Facebook?
Yes! Our exclusive Social Media Copilot LEADS package will generate new leads for your funeral home, using techniques we've spent years developing and refining. So if you want new leads in your community (what funeral director doesn't?), talk to us to get started!
Pricing & Sign Up
get started
EDUCATE
$145*
$145*
/month
1,000 of posts
Educational content
Post up to 4 times per week
Branded with your logo
Custom Posts: billable
greatest value
REACH
$395
$445
/month
Save $600/year!
Everything in EDUCATE, plus:
Post daily, up to 7 per week
Holidays and special days
Premium content categories
Video posts (with your logo!)
Facebook ads (budget included)
Real time posts of notable deaths
best for dominating
LEADS
$1,495
$1,995
/month
Save $6,000/year!
Everything in REACH, plus:
Leads and preplanning content
Custom Posts: 4 hours/month
Huge Ad budget
Comment monitoring & replies
Lead Generation Campaigns
Early access to cutting edge innovations
* Contact us to see if you're elgible for state association pricing
Pay annually and save up to 25%!