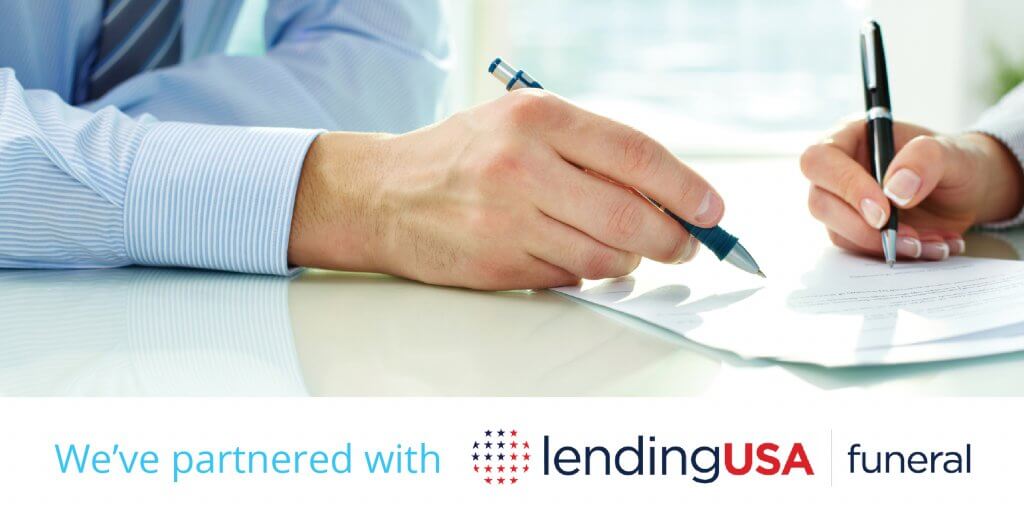 The Nation's Largest Funeral Financing Provider to Work with Leading Funeral Marketing Company
LendingUSA, the #1 provider of at-need funeral financing in the country, has announced it will be working with Funeral Innovations, a digital marketing platform for funeral homes. The partnership integrates LendingUSA into Funeral Innovations' Facebook Marketing Growth Starter Engine, which provides an ongoing stream of Facebook content for funeral directors to easily post to their home's page.
"Working with Funeral Innovations is an important step as we continue to promote our financing solution to at-need families," says Johannes Haze, Chief Marketing Officer of LendingUSA. "Financing will only continue to grow as a payment option in the funeral space, and we're pleased to be at the forefront of that change and work to redefine the way families pay for funerals."
With the partnership, funeral directors will be able to post content that helps promote and educate families about the options and availability of funeral financing. The content will be available through the Growth Engine, giving funeral directors access to a simple and convenient way to help more families and generate additional revenue.
"We're dedicated to innovation in the funeral space and excited to work with LendingUSA as we team up to bring new marketing and financing options to the funeral industry," says co-founder Greg Young. "It's an exciting time to be working with forward-thinking clients and partners, and we look forward to a long and successful relationship with LendingUSA."
About LendingUSA
LendingUSA is the largest and fastest growing funeral financing solution in the country, and the only financing option of its kind to be exclusively endorsed by the NFDA. Its mission is to redefine how families pay for funerals, with pre-approval decisions in seconds and fast, direct funding to funeral homes. For more information on LendingUSA, funeral directors can call (800) 574-9945 or sign up for a free demo at https://go.lendingusa.com/funeralinnovations/ All loans are made by Cross River Bank, a New Jersey State Chartered Bank. Member FDIC.
About Funeral Innovations
Funeral Innovations is the leading provider of digital-first marketing for funeral homes. Its mission is to help funeral professionals build meaningful relationships online, increase relevance and capture more market share. Funeral Innovations blends a firm's website, Facebook and email marketing seamlessly to grow the firm's business without growing its workload thanks to its automated Growth Engine software. Growth Engine allows 500+ firms and cemeteries to reach more families before, during or after a death. It's the easiest, most comprehensive digital marketing software in the industry. For more information on Funeral Innovations call 303-437-9006 or sign up for a demo at https://funeralinnovations.com/demo.