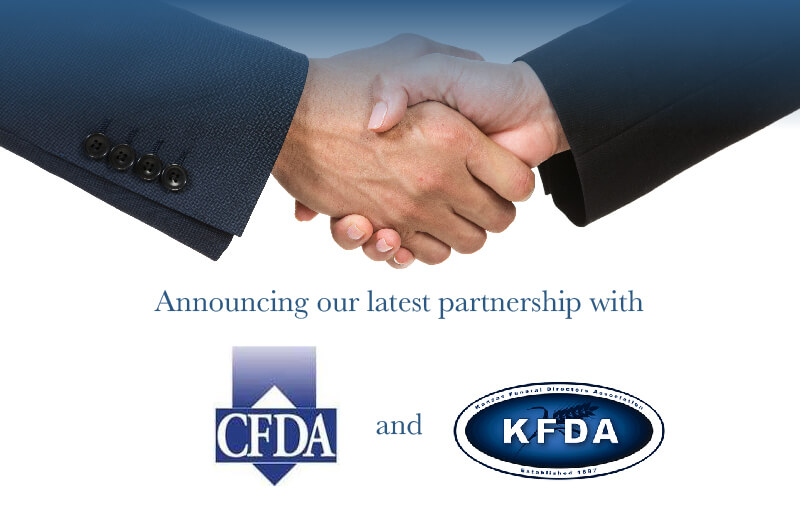 We are thrilled to announce a partnership with the Connecticut and Kansas Funeral Directors Associations. Through our collaboration, we will help deliver an effective, yet affordable, Facebook offering to their membership that is focused on community awareness and education.
Members of the associations will have access to custom content that is exclusive to members only. The custom posts are focused on topics that are local to each state, plus industry topics the membership feel are important to educate their communities on. These topics are inline with our Education Initiative, which is focused on furthering public education.
"With the changes and challenges funeral service is facing, together with this partnership we can help our members have a stronger presence on Facebook. The content will be relevant to our profession and will keep a conversation going on our members' Facebook pages. It fits our goal of helping our membership educate their communities and be seen as the best resource for funeral related topics," says John Cascio, Executive Director of the Connecticut Funeral Directors Association.
Many funeral homes struggle with investing heavily in Facebook, and do not have time to manage the content or delivery of the content to their pages. Our partnership is focused on helping each member have a steady stream of great content that is delivered to their page every other day. They can schedule a year (or more) of relevant content in less than 5 minutes.
The Connecticut and Kansas Funeral Directors Association have joined other state associations in our Education Initiative. If you are an association interested in joining, please contact Greg Young at greg@funeralinnovations.com.