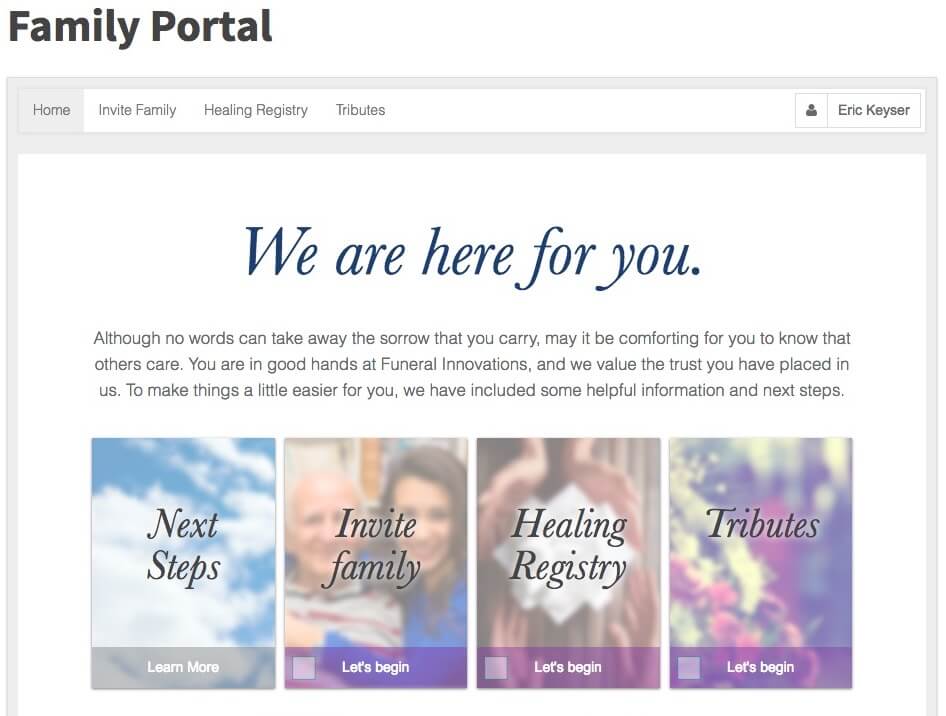 We understand that your funeral home's success depends on your ability to satisfy the needs of the families you serve. The more you exceed their expectations, the more organic growth you'll enjoy through repeat business and word of mouth marketing.
We want to help you delight the families you serve by empowering them during their time of need. That's why we're thrilled to announce our new Family Portal! The Family Portal allows the families you serve to manage their loved one's obituary themselves while personalizing their healing experience, all from a dedicated login within your website.
After you add the close family members' email address, they can access the family portal at anytime to:
Personalize the chosen sympathy gifts within the Healing Registry
Share photos to the obituary, even before it's published
Manage the tributes submitted to the obituary
Download all photos submitted to the obituary for backup and reference
Access the contact information for everyone who left a tribute or purchased gifts, to follow up or give thanks
Sign up themselves or loved ones to receive e-Aftercare messages and grief support
More!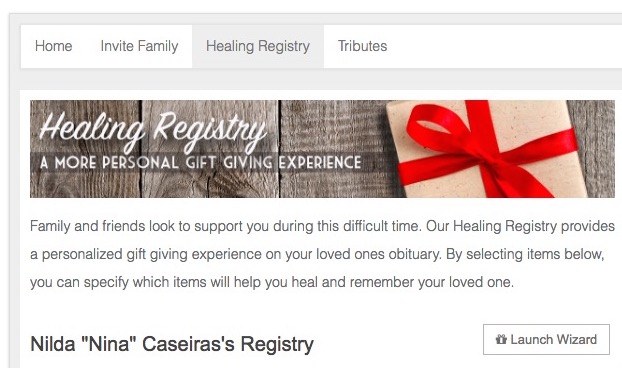 We even let you customize the Family Portal to match your firm's voice and branding!
By empowering your families using the Family Portal, you'll reduce the number of customer support calls to your funeral home while increasing their satisfaction. The memorable experience you provide will result in more 5-Star reviews and word of mouth growth.
If you're an existing Social Sites customer, the Family Portal is automatically enabled on your site. You can begin adding families from the Funeral Innovations Case Manager.
To get your own Social Site and start delighting your families with the best experience possible, contact us to learn more!