We're excited to release a new version of the Social Media Copilot that completely revamps how your posts are scheduled, making it much easier to see what's coming!
The main improvement you'll notice is now all your upcoming posts have a precise date AND time in which they'll be published. No more guessing when during the day your post will go out. Now you'll see it down to the minute!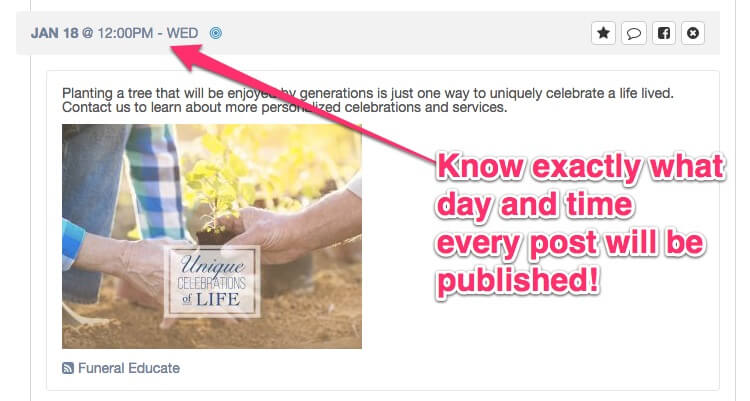 We still distribute your posts throughout the day, between 8am and 8pm in your local timezone, to ensure you reach the maximum number of people on Facebook.
The Social Media Copilot will also now include your Holiday and Special Day posts in your upcoming schedule, so you can see every post scheduled for the upcoming days (previously the special days were not shown in your master schedule).
Finally, the weekly emails you receive of your upcoming Social Media Copilot posts will include their publish time and will also include scheduled posts like Holiday and Special Day posts, which previously were not included in your "upcoming posts" email.
These scheduling improvements are just another way we are working day and night to continue to improve your Facebook marketing!