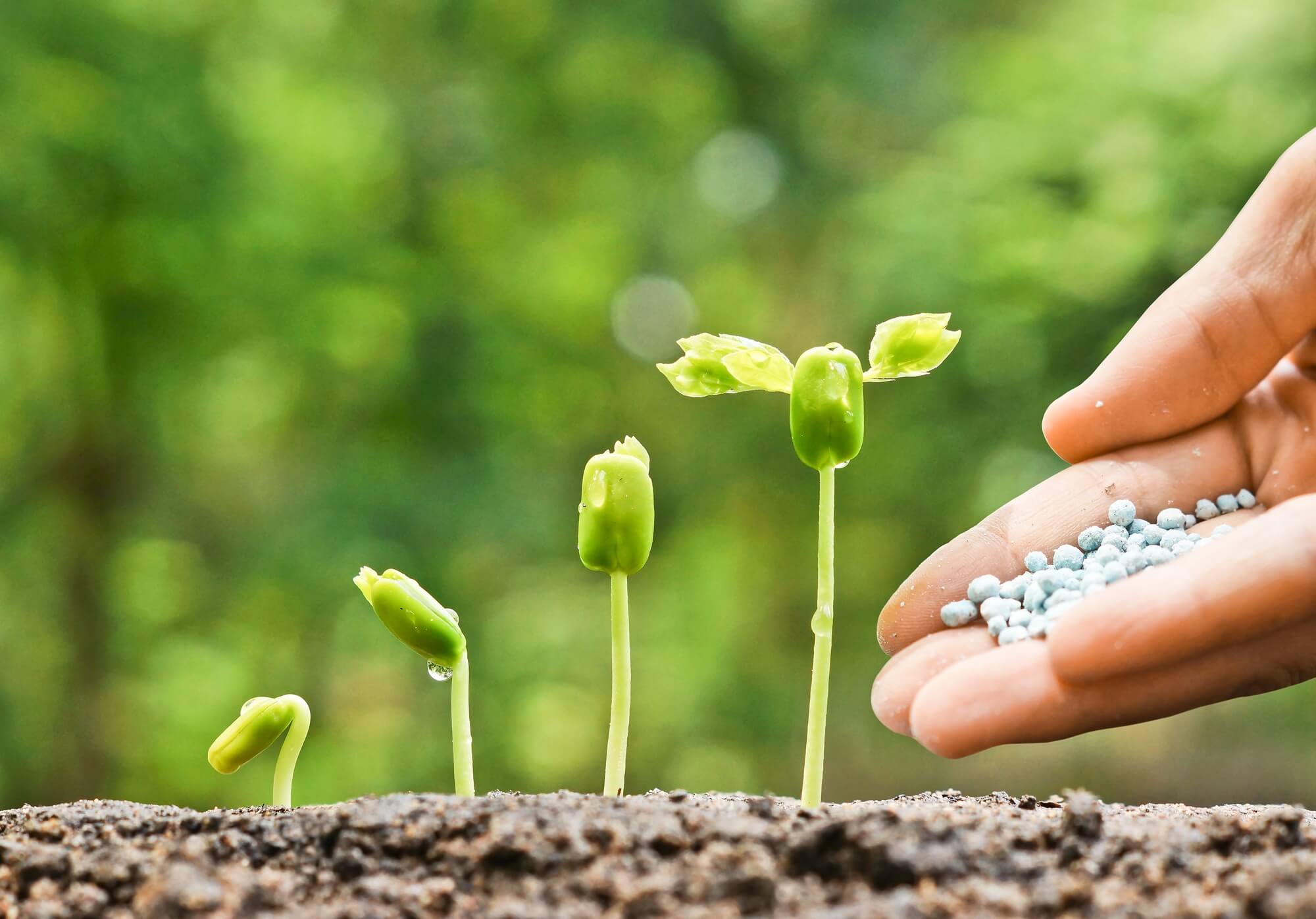 Nearly every funeral home we've worked with (that's 650 and counting) talks about the importance of staying connected to and relevant in their community. And today, people look for connection and relevant information through online content. Quality content takes time and expertise to build, and there are only so many hours in a day. But staying connected through valuable content is the key to keeping your community engaged and building the kind of loyalty that keeps families turning to your firm first. Marketing folks call this "nurturing" – a term that certainly sounds natural to end-of-life professionals.
What is nurturing?
Email nurturing feeds a steady stream of personalized content to your leads and existing community. One series of emails might break down the overwhelming process of preplanning. Another might help families navigate the emotional and checklist-heavy weeks after a funeral. Helpful, educational content like this builds a relationship with those on the receiving end long before – and long after – they walk through your doors. Would you believe that 57% of a buyer's decision to move forward with a company or provider is made before they even reach out to speak with someone? Nurturing allows you to build a relationship even before they reach out directly, so when decision-making time rolls around, their choice will be based on trust and loyalty. On the other end of things, only 29% of brands nurture existing customers beyond the initial purchase (Demand Gen), which means you'll be far ahead of the curve when you continue supporting your community long after the funeral happens.
"After a talk I gave at a local hospice, I was approached by several ladies asking to be added to our grief series because their friends had told them how helpful it was to their recovery and wellness. These ladies were not families we had served with funeral or cremation services, but I am confident they know our name now! [This software] has created new connections for Cress in the markets we are serving. It is definitely the modern-day 'drive by' traffic we all strive for." — Carey Cress-Fose, Cress Funeral and Cremation
Your audience is ripe for nurturing (and they're okay with it):
50% of people over age 65 regularly use the Internet. When it comes to baby boomers (the "me generation"), they're independent, active, and quite often more tech-savvy than some would expect. They spend a lot of time on email, search engines, and, don't you know, on social media. 96% of baby boomers use search engines, 95% email, and 92% shop for products and services online (Forbes, 2017). They do their research, too: More than half will visit a company website or continue the search on a search engine after seeing something on a social networking site (DMN3, 2016). As a bonus: they're also 19% more likely to share content compared to any other generation (Digital Trends, 2016). What this means for you: Your audience is online, doing their research, and already spending time on email. Which means email is the perfect place for you to show up and win their trust with thoughtful, engaging content that's easy to consume.
How nurturing works:
Say you run an ad campaign on Facebook inviting the community to learn more about the preplanning process. Someone signs up with their email address, which triggers a series of personalized emails to deliver timely and ongoing information. As the emails keep coming, your captive audience stays engaged, and your firm earns the respect, trust, and loyalty that helps position you as the expert in their community along the way. Here's an example of one such series – this one nurtures people through the process of preplanning their funeral:

A topic like preplanning your own funeral can be tough to think about and tougher to talk about. This nurturing series gently walks people through their options, while helping them realize the gift preplanning can be to loved ones. With all this information delivered safely and steadily to their inbox, they can process and make decisions in the comfort of their home, on their own time. And this approach works: Our preplanning series of emails average an open rate of 43.5%! (Generally speaking, 21% is the average open rate for any email, says Mailchimp.) Here are some more numbers around the benefits of email nurturing:

Our approach:
Every day, we send out thousands of emails for hundreds of funeral homes and death care professionals, nurturing leads with consistent, personalized, and educational content. And our clients don't have to spend hours creating and sending the right content to the right people at the right time – our software does it all. Most importantly, the tried-and-true content we've developed is customized with your branding to ensure you're the first provider families think of when it comes time to engage your services.
Benefits of our Growth Engine:
Automatically sent emails are very little extra work to manage
Emails are totally customizable
Takes advantage of our expertise and testing
Helps you stay in front of a competitive market
Not only engages, but re-engages those in your network
You get access to hundreds of professionally written email options, ready to send
Think of the Growth Engine as a top-notch marketing team working tirelessly to capture, captivate, and expand your business… and for far less than a marketing team's salary. We have over a decade's worth of experience studying markets, innovating to a changing landscape, and getting to know the kinds of customers who are most likely to mean business.
A final note: Nurturing via email is virtually invisible to your competitors. If you've ever discovered your competition shamelessly copying your social media strategy, the behind-closed-doors realm of email is trickier to replicate. Starting at a certain subscription level, we even offer a non-compete option to ensure you'll be the only firm in the area engaging your community with this strategic content. So don't wait to start nurturing your leads. They're out there waiting to hear from you.