Zack Garbow, Funeral Innovations' co-founder, had the pleasure to speak at the ICCFA University in Memphis, Tennessee in mid July. He spoke to both the Leadership and the Sales & Marketing colleges about the importance of a complete digital marketing strategy to generate a pipeline of leads and new business for funeral homes and cemeteries.
Garbow noted, "The ICCFA University is such a unique and exciting event because of the progressive and forward thinking outlook of all the attendees. These industry leaders are so open to positive change and eager to improve their businesses. It wasn't long ago that I was teaching basic Facebook 101 techniques, but now I'm showing some really advanced lead generation techniques and this group really gets it!"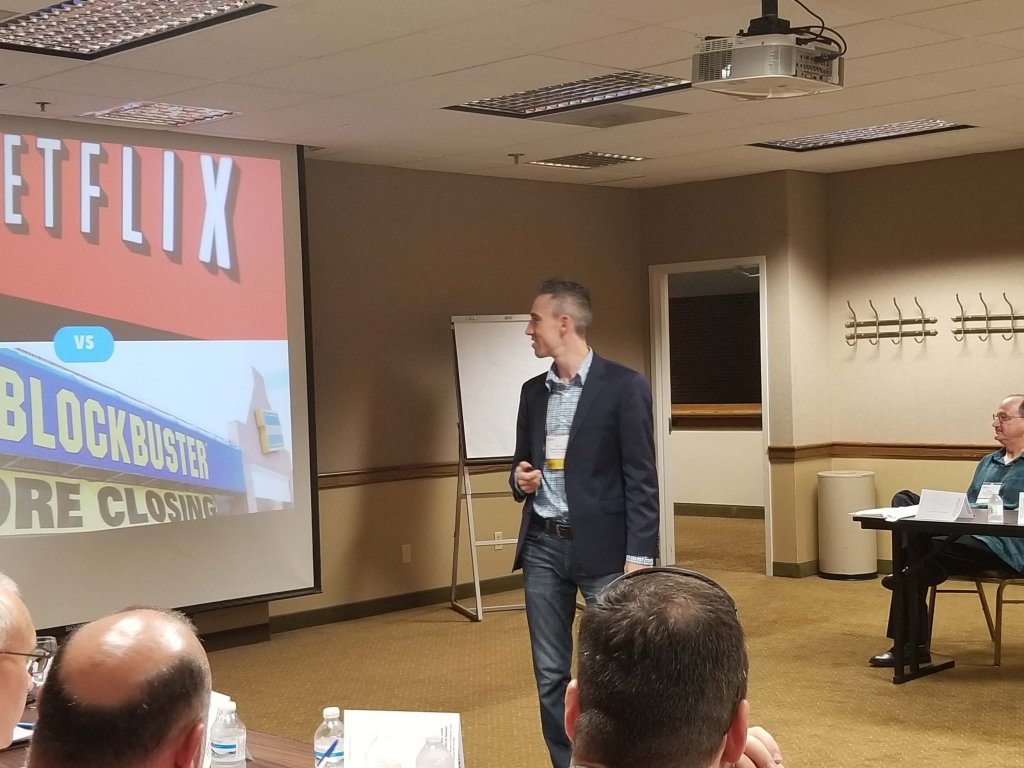 Garbow explained how a change is taking place in our industry, with a recent shift to an "always online" world. The "always online" world has resulted in many firms in various industries growing wildly successful while others have withered away. He showed the divergent paths of Amazon vs Sears, Netflix vs Blockbuster, and Uber vs Taxis. The common thread among the winners? They adapted to the new "always online" world by providing personalized experiences, handled online at any time from anywhere. He then showed how funeral homes and cemeteries can do the same.
Garbow further explained to the ICCFA University attendees how they must go beyond Facebook to get real business results online, since Facebook alone is not a platform for sales. He demonstrated how they could generate leads and nurture them over time using a combination of Facebook ads, Landing Pages, and Email Marketing.
"It's an exciting time for funeral homes and cemeteries because they can finally start enjoying real business results online through digital marketing if they do it right. And I feel honored to have been a part of the ICCFA University to show them how."
If you're interested in how to generate and nurture leads online in order to grow business, we're happy to schedule a live demo to show you what's possible.