We took your feedback and used it to make Growth Engine better! We'll be rolling out a new look and loads of upgrades to Growth Engine software starting October 1st! Here's a little of what you can expect:
NEW content calendar
View all of your content in one place. Facebook Posts, Facebook Ad Campaigns, Email Series, and Newsletters are all visible together on the calendar for better management and easier planning. When users select from our rich content library, updates are made automatically to the calendar for an accurate view of what's coming up.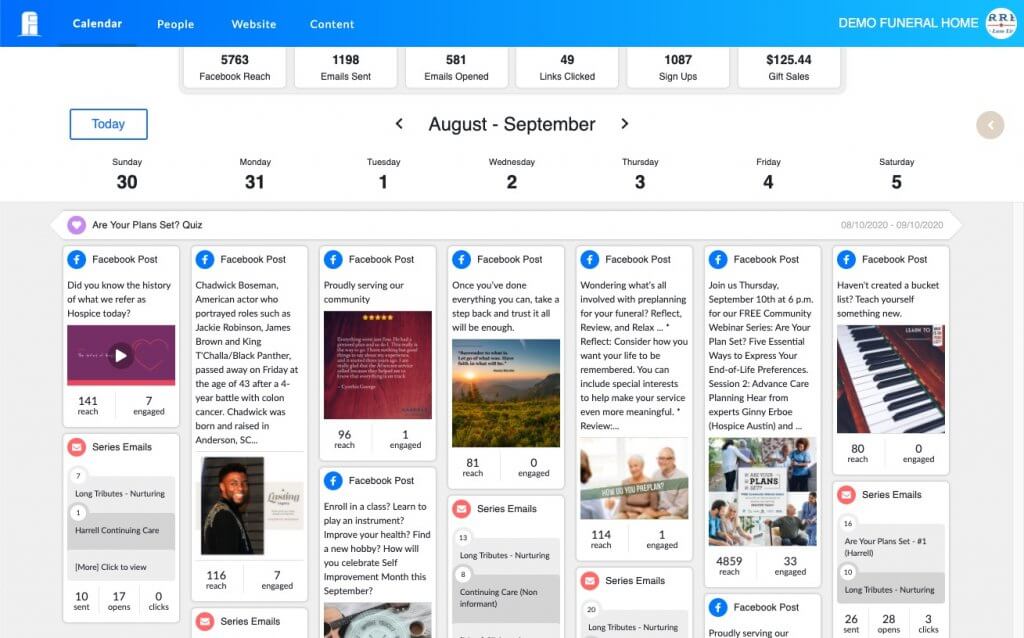 Easier-to-navigate design
A new menu and redesigned structure means you can toggle between your Calendar, People, Website, and Content library quickly and efficiently. Add an obituary in and switch over to see a list of your leads with one click. Now you can continue serving your families successfully and keep your new contacts organized at the same time.
Enhanced details on leads and families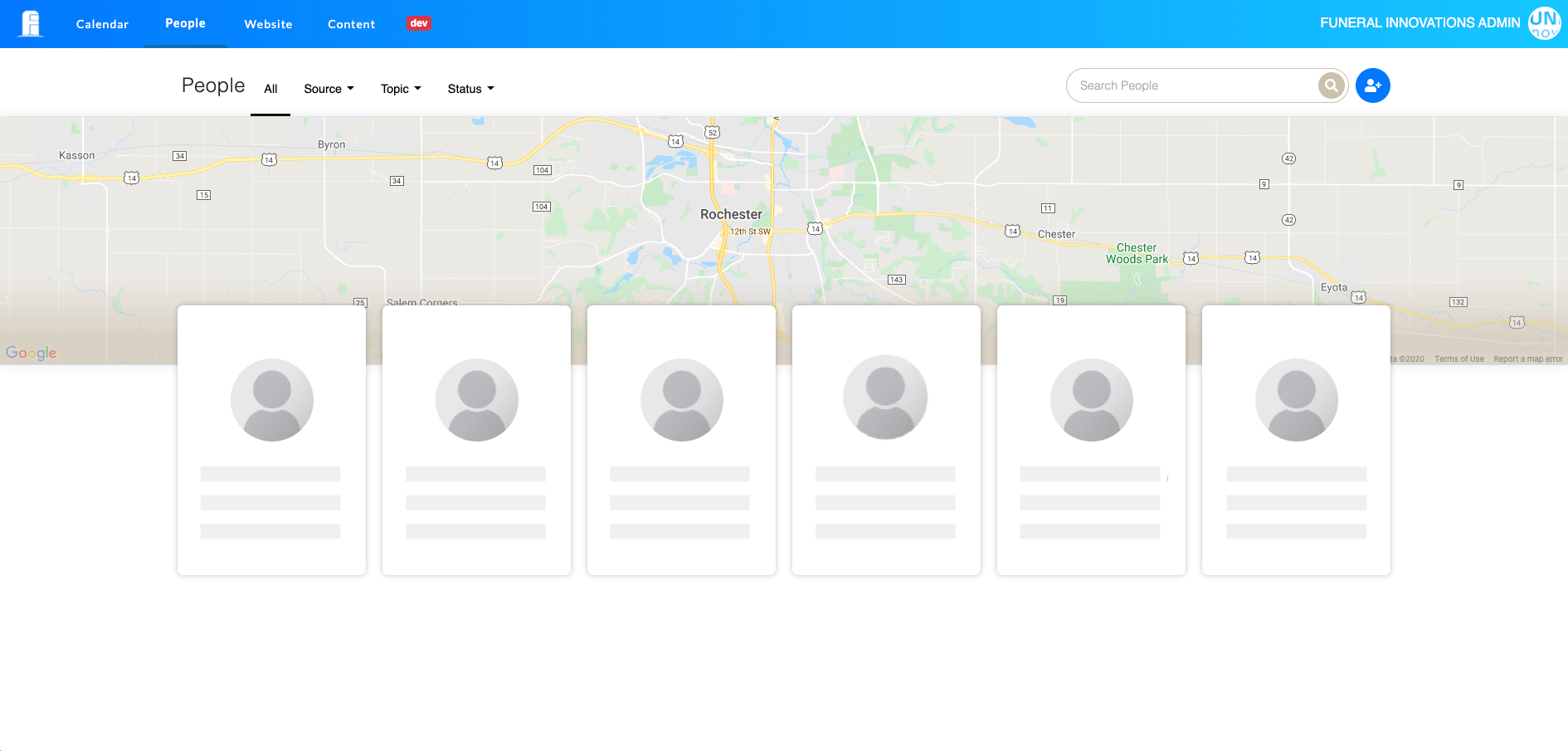 More control and easier editing of content
New updates mean picking from the wide selection in our content library is easier than ever. Choose from a list of specific content categories in the side column, or preview all posts and campaigns at once. Effortlessly make updates to obituaries and campaigns with straightforward editing capabilities.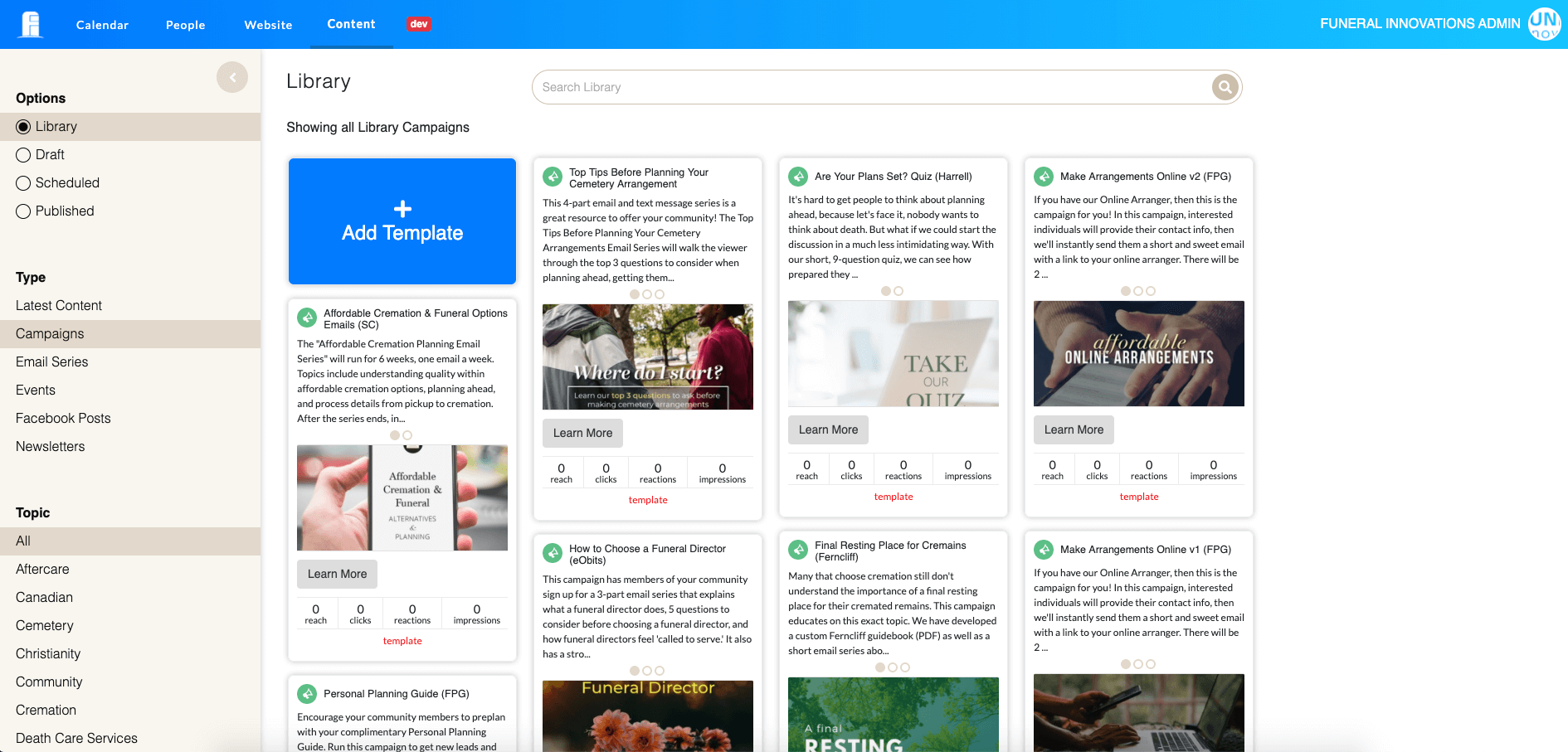 New eAftercare
Be the funeral home with content that sets you apart from your competitors. Our eAftercare has a modern look with a new assortment of eAftercare graphics that will attract more families to learn more about your services or even get started with your eAftercare today.
Mobile navigation now possible
As a busy funeral director, now you can make updates through Growth Engine on the go. Our improved mobile view means you can manage your digital marketing from anywhere. Quickly make changes to content or manage new leads all from the palm of your hand.
Modern, updated look
The sleek new design uses bigger, easier to see images; cleaner, more readable fonts, and more distinct sections so you can locate what you need in Growth Engine instantly.
Our new Growth Engine makeover doesn't just look nice, it makes successful digital marketing more accessible and attainable than ever. Stay tuned for details in the coming weeks! For more information, email us at info@funeralinnovations.com or give us a call at 800-641-0173.