If you are already a Growth Engine client, you are aware of the hundreds of high-quality, in-depth newsletter articles we have produced for you. But have you seen what is new? Here are excerpts from the new articles – log in to the Growth Engine to view and schedule them!

What St. Patrick's Day Can Teach Us About Death: St. Patrick's Day is one which is celebrated with much gusto by those with Irish heritage, and those with Irish heritage for a day. A time for green, leprechauns, and shamrocks – and maybe a pint or two. But on this St. Patrick's Day, we encourage you to dig a little deeper…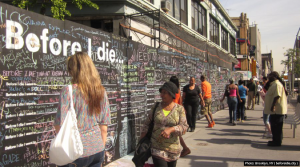 Before I Die: Artist Candy Chang began with the walls of one house, and created a simple statement – Before I  die_______. She painted the outside walls of the house with chalkboard paint, wrote this phrase over and over again, laid out chalk, and waited. Dozens of people responded immediately, and this statement took on a life of its own.

Mourning in the Age of Mass Tragedies: Every time we turn the news on, there is a story of mass tragedy and chaos waiting to grab our attention. Every time we check our phones, there is another alert – a hurricane has hit the southern coast, a shooting in Las Vegas, fires in California…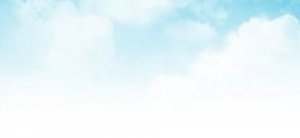 What Happens at the Crematory, A Brief Look Behind Process: The intention is not to be graphic, but rather to describe the process in the same terms that a funeral director sitting across an arrangement table would use when meeting with a family after a death has occurred…

Losing History – Why Cremated Remains Belong in the Cemetery: So you've decided you want to be cremated. That's a great option, and a way to personalize your funeral service so that it is right for you. Or perhaps a close family member has made it know that they want to be cremated, and that they will be entrusting you with their urn once the memorial services have been completed…

Cemetery Mysteries – Why Completing the Date of Death Matters: You may have had occasion to wander through our cemetery. Hopefully it was a peaceful experience, admiring the various headstones, stopping to examine those with interesting designs or verses. Some may even have had picture, either lasered into the stone, or perhaps an enameled photo of the deceased, affixed and protected by a brass covering. Dates would have caught your eye too…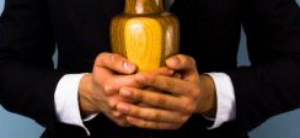 Confessions of a Funeral Director: You look familiar to me when we meet for the first time at the funeral home, and I quickly realize it's because you look like your mother. I never got to meet her in life, but I picked her up from the hospital and she's resting safely in my prep room. I greet you with a smile, and say that I'm sorry to meet you under these circumstances…

Talking to your Parents about their End-of-Life Wishes: You remember the feeling, dread settling in your stomach, sweat breaking out on your forehead….it was time for "the talk". Well here you are again, only this time, it's your turn to sit your parents down for a frank conversation. We're talking of course, about death…

Why Do We Need Outer Burial Containers? Perhaps you've walked into a funeral home, or a cemetery office, and one of the staff starts talking to you about Outer Burial Containers. You may be completely unfamiliar with this term, and wonder what we're talking about. Or, you may be curious as to why they are required…

Personalizing Cremation When You're Not Having A Service: The idea of cremation is a very old one. It goes back thousands of years, and was certainly practiced by the Greeks and Ancient Romans. The purpose of this newsletter is to suggest some ways to personalize this type of service, so that there is still a sense of participation within the rituals of death…
Are you ready to reach new audiences with amazing, customized, content and campaigns? Let's Talk! Schedule your own demo today!
Book a Demonstration Today!