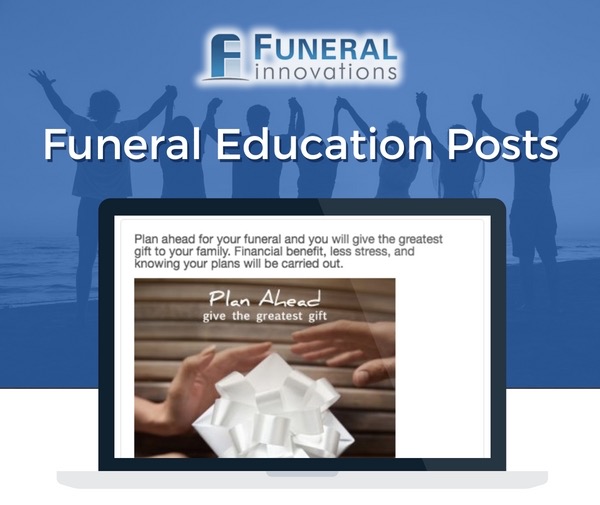 These 30 custom Facebook Posts will ensure you're the most trusted firm in your community
One of the biggest challenges for funeral homes and cemeteries boils down to education. How do you ensure your community understands the value of memorialization, why to plan ahead and what options are available to them?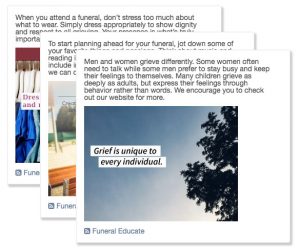 Our new Funeral Education feed for the Social Media Copilot is your solution. We've got dozens of brand new, custom posts providing education on:
Planning Ahead
Memorialization
Handling Grief
Value of a Funeral/Service
Funeral Etiquette
Creating Meaningful Services
Cremation
And more!
As always, these custom posts are automatically stamped with your logo before being published to your Facebook Page by the Social Media Copilot, ensuring you get ultimate brand awareness and recognition as the go-to funeral home or cemetery in your community.
Best of all, the Funeral Education feed is available to ALL Social Media Copilot customers. It's already in your list of feeds, so these valuable posts are being added to your schedule as we speak.
There's nothing more you need to do, just enjoy the education that we're helping to serve up to your community on behalf of your firm.
If you don't have the Social Media Copilot yet, don't risk falling further behind. Join the over 300 funeral homes and cemeteries that are reaching millions of people in their community using the Social Media Copilot. Packages start as low as $95 per month.