Not sure about Google Ads? We can help your firm get noticed.
CHALLENGE
PPC, or pay-per-click, advertising can be tricky, time-consuming, and expensive if you don't know what you're doing. Funeral homes and cemeteries are often wary of the value of Google Ads when it comes to growing their business because of lack of experience, limited budget, and lack of time.
The challenge was to optimize campaign budgets and improve exposure for some of our clients through Google Ads. Three firms, three different states. These clients chose to upgrade their current Growth Engine package with our At-need Power Up option to increase the number of at-need families that contact them. We ran Google Ads to see what kind of results we could get for funeral homes and crematoriums.
RESULTS
201 clicks
Average clicks in one month.
Average cost per click: $2.27
Clicks to call the firm, visit their website, or get directions. For comparison, we've seen preneed campaigns on Facebook average closer to $10 a lead (including the person's name and phone number).
  Average Impressions: 6,586
How many times the ads were seen. Though this number is attractive, just because the ad was displayed doesn't mean it was necessarily seen. That's why the next result is the one to pay attention to.
Average click-thru rate: 3.2%
The number of clicks the ads received divided by the number of times the ad was shown. The click-through rate is the biggest factor in your quality score; the higher it is the more traffic and leads your firm generates. The average click-through rate in Google Ads across all industries is 3.17% on the search network. Although we don't currently have the statistics for the death care industry, click-thru rates for these ads are slightly higher than the average. This demonstrates PPC ads can work for funeral homes.
Average Search impressions share: 21.37%
Impressions divided by the estimated number of impressions the firms were eligible to receive. This is an effective way to compare how much more you can do with your current ad campaigns. A lower search impression share isn't necessarily a bad thing; it is a way for your firm to measure future opportunities for growth.
  Average Search Lost IS (Budget): 42.21%
The number of times where your ad is shown above an organic search divided by the number of times they were eligible to be shown. A 42.21% value indicates that in 42.21% of searches that matched the chosen keywords, our client's ad didn't appear because the budget was too low.
SOLUTION
We analyzed their communities and launched Google Ad campaigns targeting at-need families with specific keywords. Within one month of running Google Ad campaigns, an average of ⅔ of these firms' clicks were at-need families clicking on the call extension link to contact them.
With consistent, incremental advertising and improvements to the based on regional results, firms will see some significant growth in at-need business. Starting with an average of 3.2% CTR within the first month of launching Google Ads, we know we're on the right track to getting these firms more visibility.
Want to attract more at-need business to your firm? Contact us today for more information.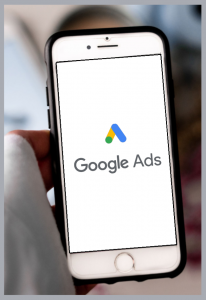 Want help with Google Ads? We can help!
Contact us today for more information.