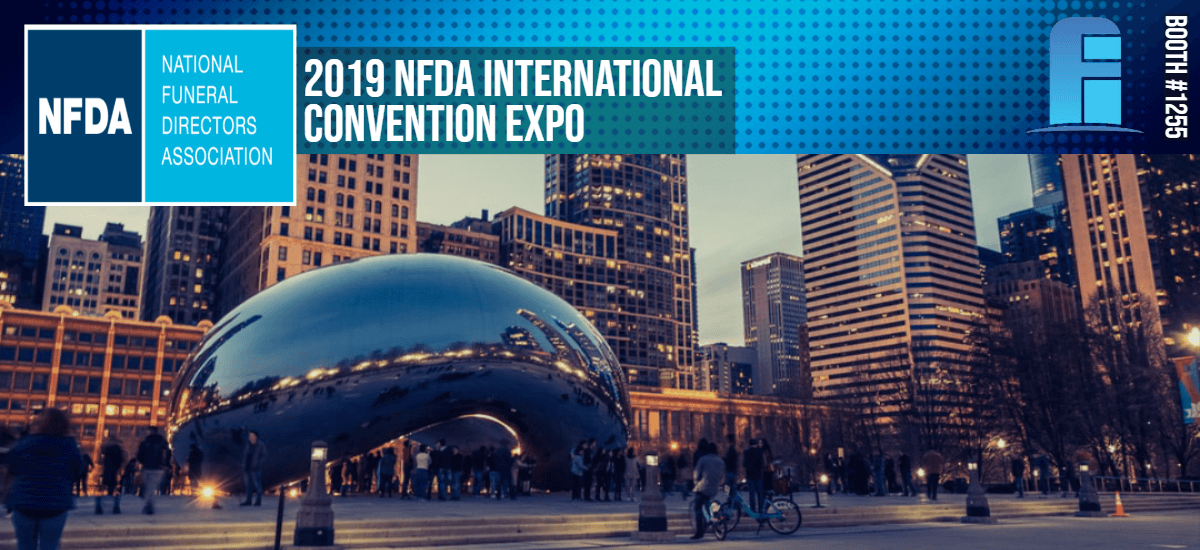 Join us at NFDA!!!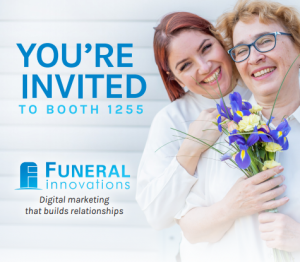 Check us out at booth 1255 for chances to win prizes, get acquainted, try out our virtual reality demo, and learn about our services.
We sent hundreds of keys to NFDA attendees; bring your key with you for a shot at opening our lockbox. Didn't get your key yet or want to sign up for second chance to win? Visit our key landing page and sign up for one. We'll hold it at our booth for you.
Top reasons to visit Funeral Innovations:
Chances to win – We're giving away big prizes and big discounts. Some of which include Kindles, Fitbits, gift cards, and watches. Want a second shot at winning prizes at the event? Sign up at nfda.funeralinnovations.com/keys
Experience a new reality – Come imagine the future of funerals and have some fun with our VR (Virtual Reality) demo or see how AR (Augmented Reality) is starting to shape celebrations.
Get a personalized quote – Learn about our packages and pricing
Meet the team – If you're new to Funeral Innovations, come get acquainted with the team. We'd love to meet you!
This year's convention includes:
Five preconvention seminars
Expert educational sessions
The world's largest funeral service expo
Unique tours and fun social events
Top reasons to visit the Expo:
Network with new and old companies that offer a wide variety of products and services to help your firm succeed
Innovative ideas for serving your families better
Shop and compare a variety of products from vendors
Expo Location
October 27–30 l McCormick Place
2301 S King Dr Chicago, IL 60616
Expo Hours
Monday, October 28: 12 – 5 p.m.
Tuesday, October 29: 12 – 5 p.m.
Wednesday, October 30: 9 a.m. – 12 p.m.
Interesting facts about NFDA
The National Funeral Directors Association (NFDA) is a leading funeral service association tracking trends and uncovering new ideas to help funeral directors thrive in the industry. NFDA serves more than 20,000 individual members who represent nearly 11,000 funeral homes in the United States and 49 countries around the world.
The NFDA Convention Expo provides attendees the opportunity to network and learn at the world's largest funeral service expo. This year's expo will feature nearly 300 exhibitors. Check out the floor plan, so you can plan out your experience. Join the thousands of funeral service professionals that attend from around the world for this annual experience.
To find out more about NFDA and the conference, visit their website www.convention.nfda.org
As always, if you have any questions, don't hesitate to contact us at info@funeralinnovations.com or give us a call at 303-437-9006.
Can't make it to this year's event? Mark your calendars for next year. The 2021 conference will be held in Nashville, Tennessee October 17-20.