Marketing preneed to a niche market: Veterans
CHALLENGE
Death may be on people's minds right now, but planning their funeral or the funeral of a loved one is not something many wish to discuss. The challenge was to increase preneed education and sales despite the unpredictability brought on by the pandemic. Helping families preplan is a critical business component to many of our clients, and so we wanted to find a way to increase their preneed programs while also helping families get the resources they need.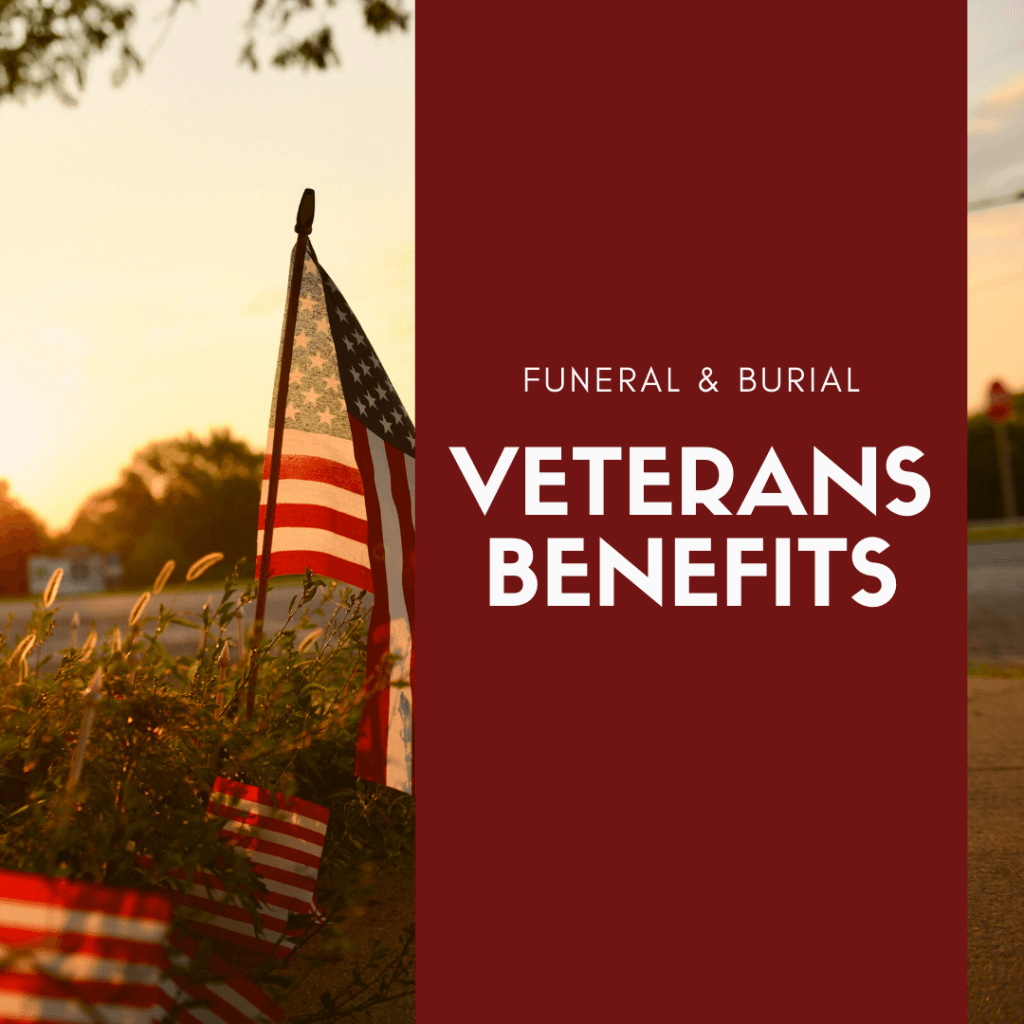 RESULTS
2,958.1%
ROI
1k
people interested in death care services
collected in
3 months
(Dec – Feb)
   $6/contact
Niche audience means
quality over quantity
$200k
total preneed sold
SOLUTION
Funeral Innovations works with funeral homes to create a plan that fits their goals. In this case, the goal centered on educating veterans about preneed options and helping them plan ahead. We used Facebook ads and veteran-specific content to generate contacts for multiple funeral homes in various locations in the US. The funeral homes were then able to contact interested people and generate higher sales.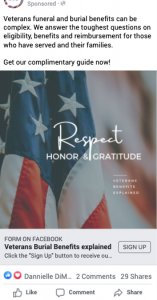 In order to reach the right audience, we created a brand that would specifically help veterans get the resources they need. We marketed under that brand for 26 funeral homes across the country, each with different budgets. With the launch of specially targeted Facebook campaigns, we generated a total of 1k contacts. Once the funeral homes received these contacts, they would call the people to talk about their veterans' benefits and offer them preplanning counseling.
Bonus: Some of these funeral homes were so successful with these campaigns they had to shut the ads off in order to keep up.
CONCLUSION
In today's digital world it's easy to get lost amongst all the information. By narrowing a campaign to a specialized niche, you can get better results. This is one example of how personalized, targeted marketing can save you time, improve ROI, and build deeper relationships with your community. We could apply this same technique to other niche categories. Think widows/widowers, people losing a parent, or any other niche specific to your community. Contact us to find out how.