Are you delivering a great experience to your community that builds brand loyalty?
People expect personalized experiences, anytime, anywhere. Digital Marketing can put your brand where your community is… online. That is where our affordable, end-to-end, digital marketing solution comes in.
Will you be attending the ICCFA Las Vegas? Funeral Innovations is and we can't wait to meet you! If you want to learn more, then book a quick demo at Booth #617 at ICCFA! When you attend your 15-minute Funeral Innovations Growth Engine Demo you will draw a Mandalay Bay Casino Chip AND receive a free gift!
Each casino chip is valued between $5 and $100! Up to 2 people can attend per demo and both will draw! Space is limited….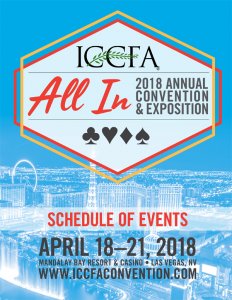 Here is how to win!
Book Demo – Click below to reserve a 15-minute demo at the ICCFA convention to see how digital marketing can grow your customer base. Get ready to win! Click to BOOK NOW! OR you can simply email us at sales@funeralinnovations.com and we will work with you to find a mutual time at the show or anytime via phone/online.
Show Up – Come to Booth #617 during your demo time to see hands-on how easy and effective digital marketing can be.
Win Cash – Draw a real Mandalay Bay Casino Chip ($5-$100 Cash Value Guaranteed) AND receive a free gift, just for attending!
Not sure just 'what' the Growth Engine is?
Watch to learn more...