As the Growth Engine helps increase your presence on Facebook, it's important to maximize your brand awareness. The best way to achieve this is to ensure the best posts are branded with your logo. Hiring a graphic designer to build custom posts that are known to engage on Facebook can be costly. However, the Growth Engine is capable of branding top posts with your logo to ensure you get the most out of every post.
Below are a few examples of custom posts: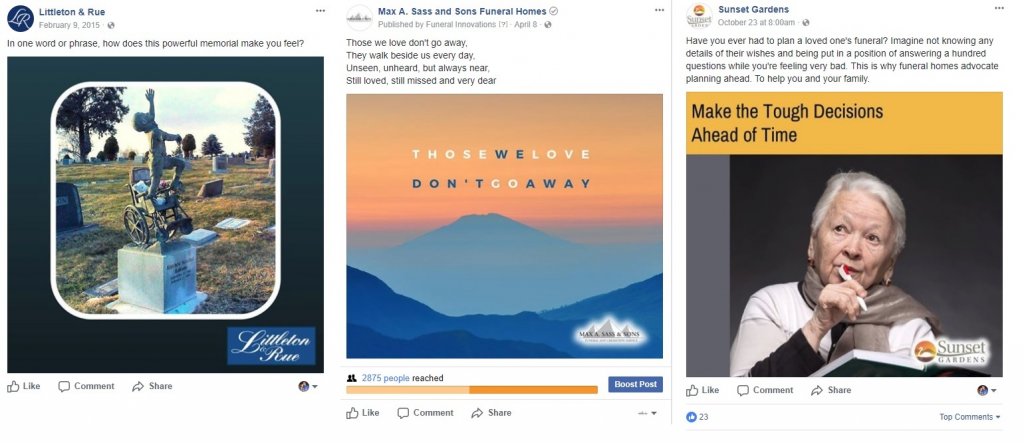 Each custom post has branding of the funeral home in the lower right. As the post is shared across Facebook, the funeral home's logo goes along with it. Another advantage of branding custom posts is to block your competition from stealing your posts. If the posts are generic, your competitor down the street can take the image and use it as their own.  Since these posts are created by Funeral Innovations and licensed to you through the Growth Engine, they can't reuse these posts.
If you are unsure if you have access to branded posts, or have questions, please contact us at 800-641-0173.