One important feature of the Growth Engine website is the ability for a family to interact with your firm before they meet with you for arrangements. When a death occurs at night, often the family is looking for help and guidance. Our Family Portal helps extend your care at all hours of the night and helps the family prepare for the arrangements.
The first step in accessing the Family Portal is for the family to submit an immediate need request. At the top of the website the family can easily see an Immediate Need button.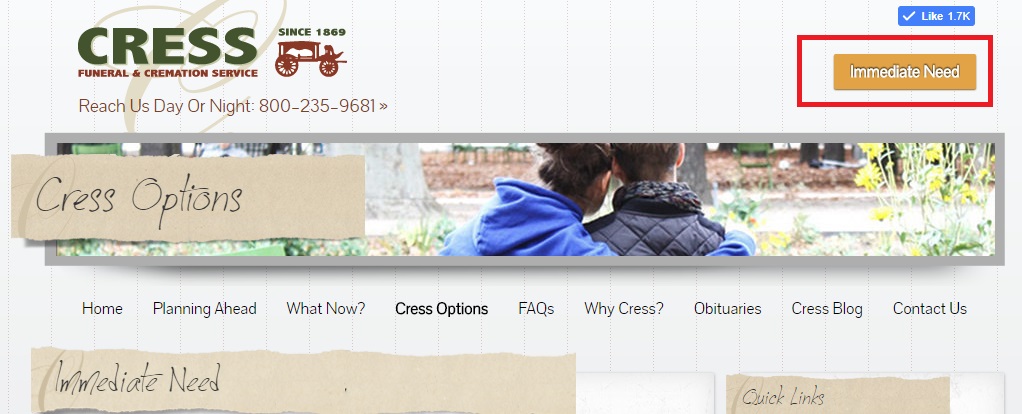 The family will then be taken to a page within the website helping guide them through the process. It is made clear that they should contact the firm first, but then there is a Get Started button to submit the immediate need request.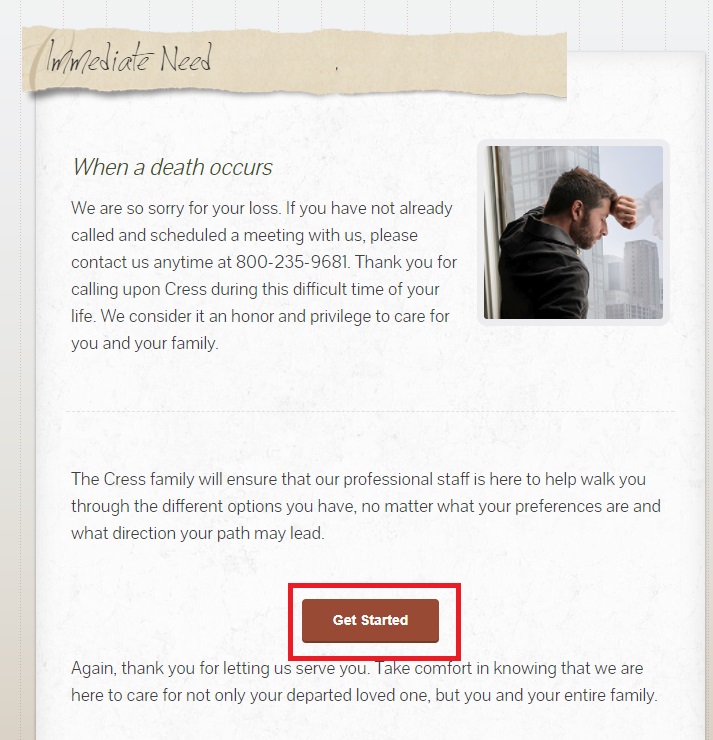 Below are the steps to convert an Immediate Needs submission into an at-need case (once they have filled out the form above):
Login with the user and password
Click Submissions. A red number will be shown highlighting the number of new submissions.

Click Action, then Approve to convert the immediate need submission into a case.  You can also click View/Edit to review the submission information.

Once an immediate need submission has been approved, it will be moved over to the top of the Cases Listing.