Each life of the person you serve is unique. The family members will always remember the unique interests, hobbies and passions of their loved one. The Cover Photo of an obituary allows you to personalize the obituary of the deceased. This feature allows you to highlight the interest, hobby, or passion that the family will remember forever.
The Cover Photo is displayed at the top of the obituary.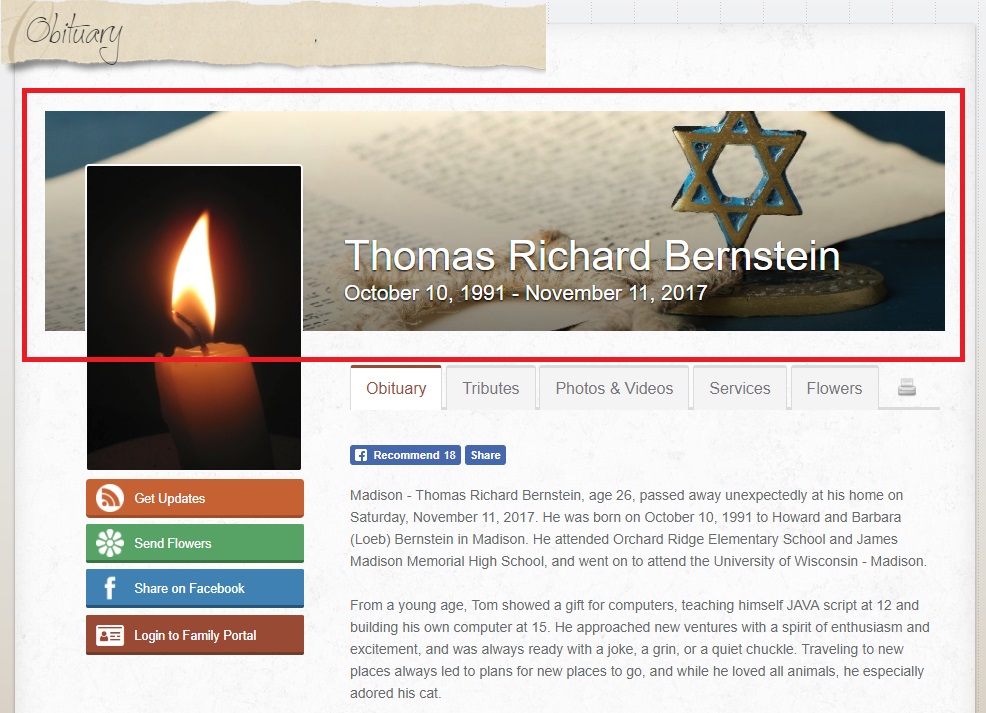 Follow the steps below to add a Cover Photo to an obituary.
Login with the user and password
Click Action on the case that you would like to edit the obituary photo for.

Note: If you are adding a new obituary, move to step 6.

Click View/Edit to open the case.

Scroll to the Cover Photo section of the case.

There are two options to update the cover photo. Select the preferred option.

Choose File: Upload a file from your computer. Note that it the size must be 960px by 240px.
Choose from a theme: Select from our library of images.

Click Save Changes to have the Cover Photo image shown on the website.